Blog Post Archive for Tag statistics
The stats for June are IN: average sale prices are up, and inventory is low. Now is a great time to list with us--let's talk about your home!
Continue Reading
---
The stats for May are in...
Continue Reading
---
The MLS statistics for April are out, and they show that Ottawa is trending toward a seller's market!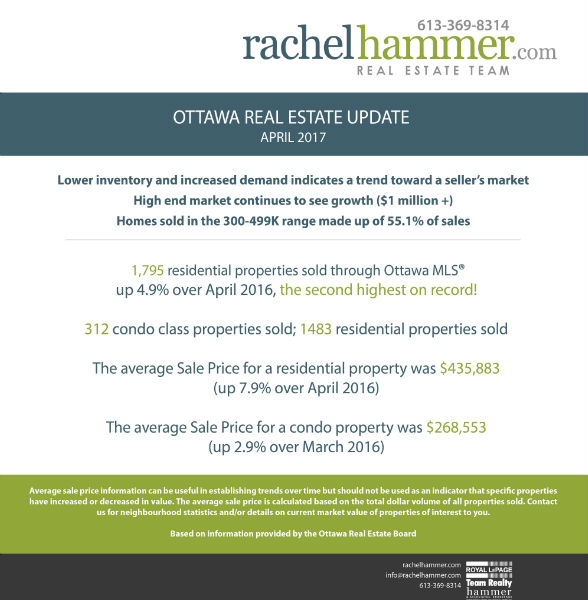 Continue Reading
Recent Blog Posts
---
Post Archives
---
Tag Cloud
Francais ?
Je suis bilingue.
With Rachel's whole team I could not have asked for a better experience: understanding, patience, compassion and assistance was provided to me.
• Sylvie