Blog Post Archive for Tag statistics
The stats for June are IN: average sale prices are up, and inventory is low. Now is a great time to list with us--let's talk about your home!
Continue Reading
---
The stats for May are in...
Continue Reading
---
The MLS statistics for April are out, and they show that Ottawa is trending toward a seller's market!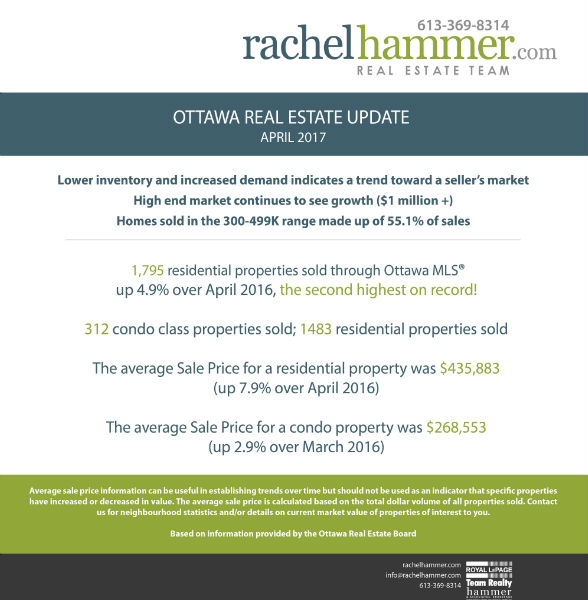 Continue Reading
Francais ?
Je suis bilingue.
We were first-time homebuyers and feel that the Rachel Hammer Team was incredible from start to finish. We were looking for a house to purchase for ourselves and our newborn son, but weren't in a rush. We never felt pressure to buy and the whole team was more than accommodating with our situation.
• Amanda & Joe