Blog Post Archive for Tag residential

What counts as a bedroom? Realtors must answer this question each time they list a property, as misrepresenting a home can have serious consequences.
Continue Reading
---
The stats for May are in...
Continue Reading
---
The MLS statistics for April are out, and they show that Ottawa is trending toward a seller's market!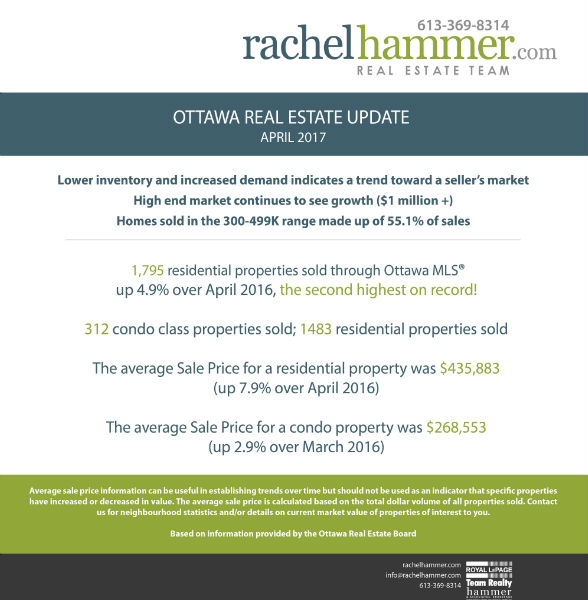 Continue Reading
Francais ?
Je suis bilingue.
Dana is an extremely reliable and knowledgeable realtor who had our interests in mind while helping us to purchase our first house. She always answered our questions in a timely manner and went above and beyond when trying to find out information for us. We would highly recommend her to any buyers.
• Brendan & Luyao