Blog Post Archive for Tag market
The stats for May are in...
Continue Reading
---
The MLS statistics for April are out, and they show that Ottawa is trending toward a seller's market!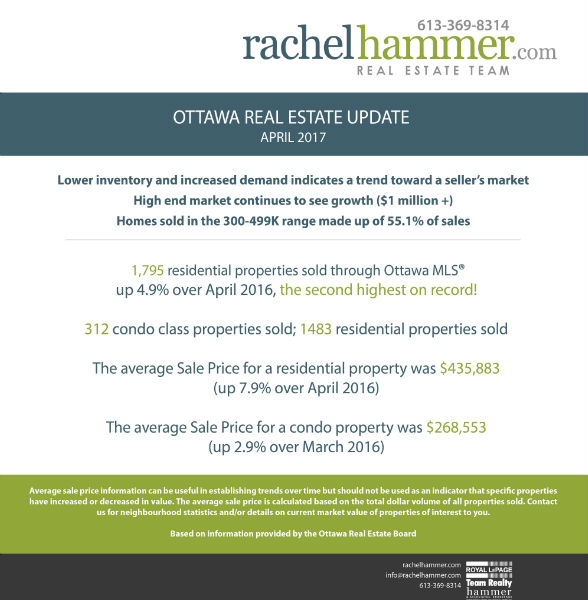 Continue Reading
---
"The results indicate it's been a typical month of January for the Ottawa and area resale housing market" said Board President Ansel Clarke. "...inventory of properties for sale is considerably higher...offering a lot of choice to buyers."
Continue Reading
Francais ?
Je suis bilingue.
Rachel made the biggest transaction of our lives feel comfortable and easy. She was knowledgeable, friendly, and easy to work with. We felt more than just a one-transaction client. I would recommend her to anyone.
• Noha & Bassem