Blog Post Archive for Tag market
The stats for May are in...
Continue Reading
---
The MLS statistics for April are out, and they show that Ottawa is trending toward a seller's market!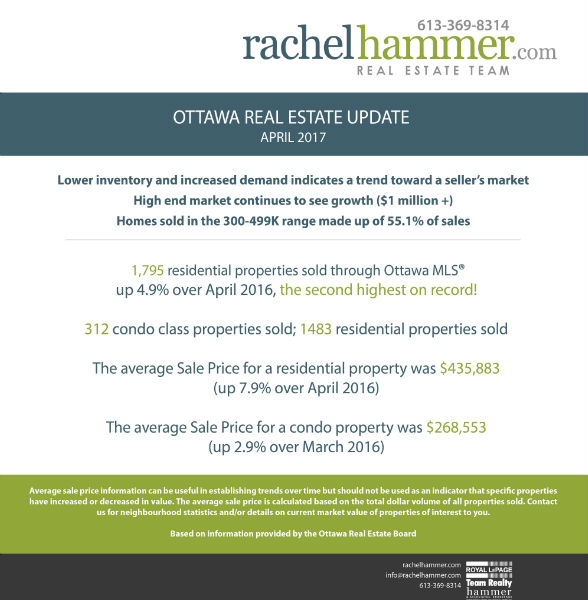 Continue Reading
---
"The results indicate it's been a typical month of January for the Ottawa and area resale housing market" said Board President Ansel Clarke. "...inventory of properties for sale is considerably higher...offering a lot of choice to buyers."
Continue Reading
Francais ?
Je suis bilingue.
We had a wonderful experience with rachelhammer.com team, and especially with Dana. Her thorough knowledge of the market and honest recommendations always made us feeling confident that we are in good hands. We are deeply thankful to the whole team for all their help!
• Olga