Blog Post Archive for Tag market
The stats for May are in...
Continue Reading
---
The MLS statistics for April are out, and they show that Ottawa is trending toward a seller's market!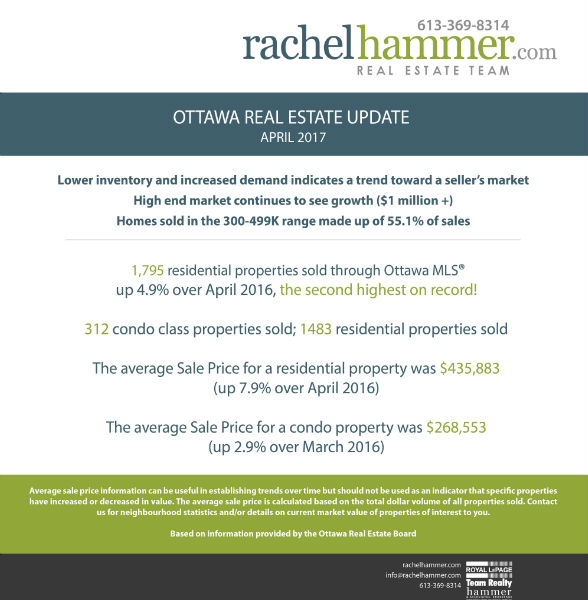 Continue Reading
---
"The results indicate it's been a typical month of January for the Ottawa and area resale housing market" said Board President Ansel Clarke. "...inventory of properties for sale is considerably higher...offering a lot of choice to buyers."
Continue Reading
Francais ?
Je suis bilingue.
Rachel Hammer and her real estate team are friendly, knowledgeable, patient and professional. They handle the buying and selling process in a coordinated and efficient manner. Their level of service and commitment is excellent and they take the time to explain and involve clients every step of the journey. We would definitely use their services again in the future and would definitely recommend the Rachel Hammer team to our family and friends.
• Tamara & Guillaume