Bel Air Tremblant
Our team recently had the opportunity to see a new development that is happening just outside of Mont Tremblant. This is a concept different from most; it's not a timeshare or condo. They are individually owned, modern lofts or cottages in which you own the home and the land it sits on. There is a monthly association fee and with that you are given use of all of the amenities in the community. They have already built the first clubhouse which has juice bar, comfortable lounge area, movie room, kid's play rooms, yoga studio, gym, spa (small additional cost for treatments), pool and hot tub. One unique feature of this development is that it is outside of Tremblant Village boundaries and has the zoning for short term rental. That means you could legally rent out your cottage for times that you are not using the space on AirBnB, privately or with a property management company.
Is this the type of vacation home that you've been waiting for? Contact us today and we will give you all of the details!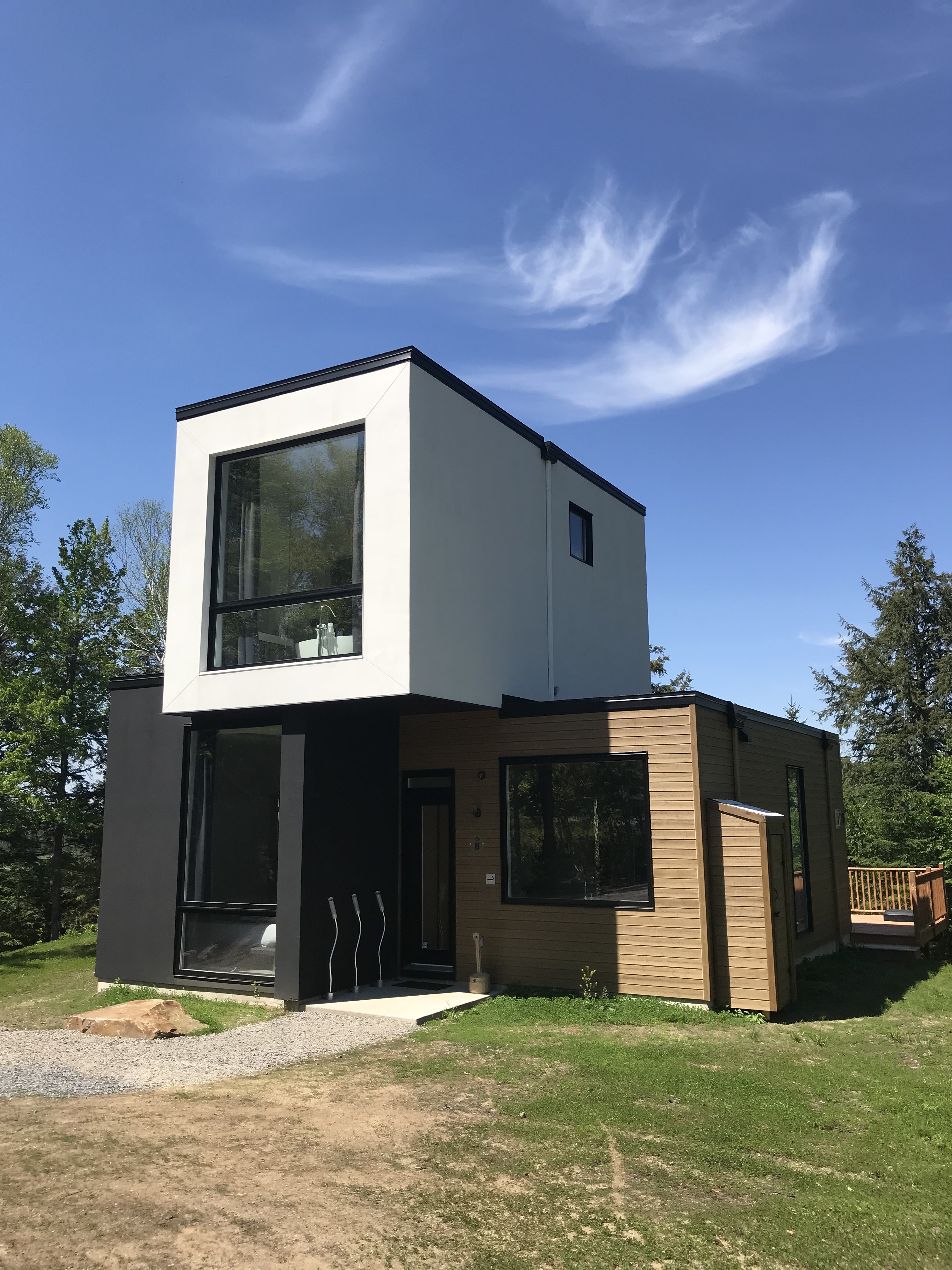 ---
blog comments powered by

Disqus
Francais ?
Je suis bilingue.
I was given Rachel's name by my lawyer as I needed a real estate agent to sell an estate property. She returned my phone call very promptly and we met a few days later. I was immediately impressed by her knowledge and professionalism and felt that she understood my requirements perfectly. Rachel and her team were very proactive in providing everything required to get the property on the market. The biggest and most pleasant surprise was the house sold within 2 days and in excess of the listed price. I would certainly use her services again and have no hesitation recommending her to family and friends. First rate team!
• Sheila