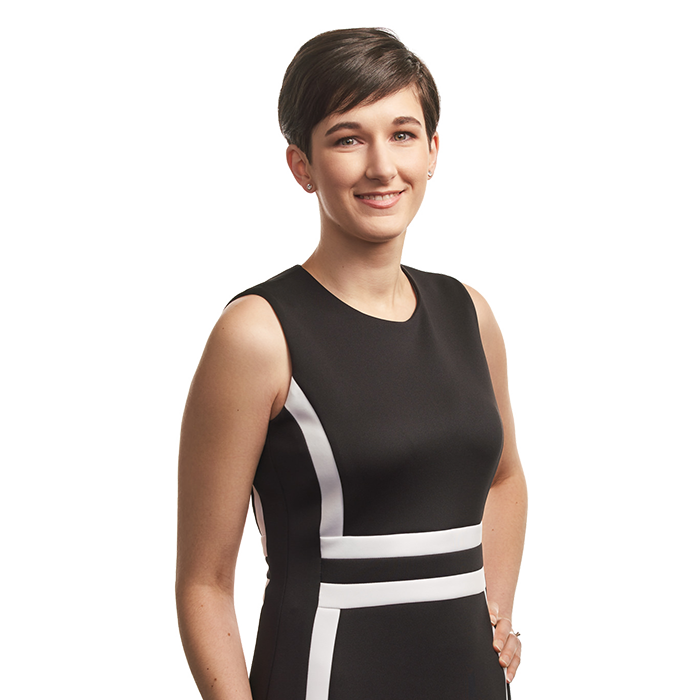 Abby Mattina
Administrative Assistant
—
abby@rachelhammer.com
613-369-8314
Real estate is about presentation.
"I work hard to present your property to the best possible advantage in Ottawa's shifting marketplace."
I'm passionate about writing and marketing, and approach real estate with the belief that every home should shine. I assist the team to make sure everything related to your listing runs smoothly, create print and web marketing materials, and communicate with your bank and lawyer to ensure a smooth closing day. My role is to assist the team in supporting your needs wherever possible.
Background
Originally from Hamilton, Abby moved to Ottawa to pursue her education and fell in love with the city. She has an Honours Bachelor of Arts in English from the University of Ottawa, a Certificate in Publishing Studies from NYU School of Professional Studies, and a diploma in Human Resources Management from Algonquin College. Her varied career in marketing, operations, logistics, and publishing has given her the experience she needs as administrator and marketing coordinator.
Fun Fact
Abby used to be a professional Irish dancer.
Charitable Affiliations
Youth Services Bureau of Ottawa

Turning the Page on Cancer / Canadian Cancer Society
Join our team!
The rachelhammer.com real estate team is made up of dedicated professionals, focused on providing the highest quality real estate services in Ottawa. We strive to exceed our clients' expectations, and conduct ninety percent of our business based on referrals. We regularly give back to the community that has helped us thrive. If you are motivated, reliable, and want to work with our award-winning, nationally ranked team, contact us today!
Find out more
Francais ?
Je suis bilingue.

Working with Rachel and her team was a wonderful experience. We were going to try and sell ourselves but are so happy we chose to go with the full service package with Rachel. They listened to us and personalized their approach accordingly to accommodate our family and support us where we needed it. It truly felt like we were working with friends that had our backs and sold our home fast and exactly where we wanted to be. You can't go wrong with this team!
• Christine & Mike