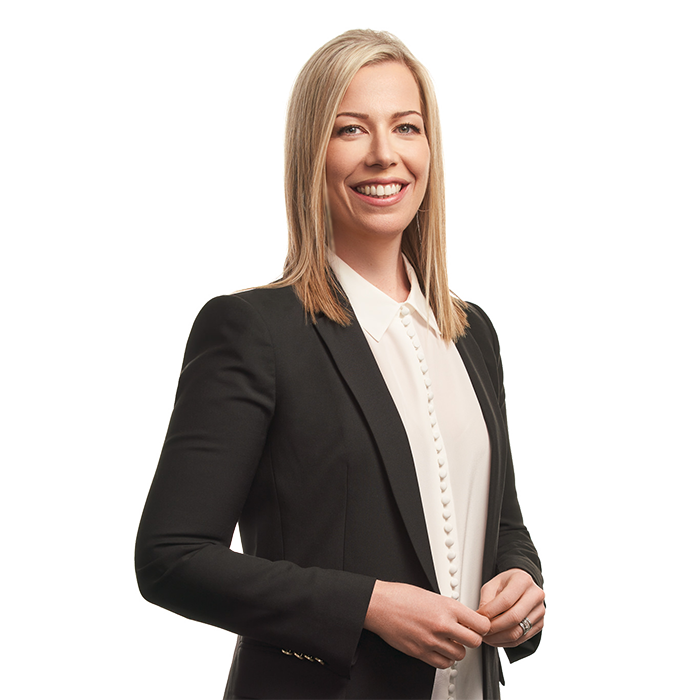 Rachel Hammer
Broker of Record
—
rachel@rachelhammer.com
613-369-8314
Real estate is about people.
"Everyone deserves a Realtor they can trust
- a professional to help guide them through one of the most important transactions in their life."
During my 15-year career in real estate, I've built a reputation as someone who will go above and beyond for my clients. Being a Realtor is about helping people find their perfect - either buying a home for the perfect price or selling their current home for the most amount of money possible with the least amount of time and hassle. I want to minimize the complications of buying and selling a home and ensure it's an enjoyable experience for clients.
It's all about strategy and forward thinking, mixed with the psychology of our current marketplace. I will use every tool at my disposal to help you get the results you desire, and guide you through the process from start to finish. I believe you should have a Realtor you can trust with the largest purchase of your life, and that's why I do most of my business by referral.
If you're looking to buy or sell a home or have questions about my services, please contact me. I'd love to help you find your perfect!
Background
Originally from Montreal, Quebec, Rachel moved to Ottawa in 2000 to pursue a double major in Criminology and Psychology at the University of Ottawa. She uses her experience to guide her clients through some of the most monumental decisions of their lives. Prior to working in real estate, Rachel worked in social services for non-profit organizations and the province of Ontario. In 2005, she was accredited as a Sales Representative by the Ontario Real Estate Association and is now Broker of Record for Royal LePage Team Realty Hammer & Associates, Brokerage.
Fun Fact
Rachel loves practicing hot yoga, cycling on local trails with her family, and speaks three languages fluently.
Awards and Accreditations
National Chairman's Club Winner, Top 1% for Commissions Earned and Units Sold in Canada

Red Diamond Award Winner, Top 3% in Canada for Market Area

Emerald Award Winner, Top 40 Realtors for Eastern Ontario

Member of the Ottawa Real Estate Board (OREB) since 2005

Elected Board Director for OREB

Second Chair of Professional Standards

Chairman of the Discipline Committee for OREB

Chairman of the Realtor's Care Foundation

Certified Negotiation Expert through the Real Estate Negotiation Institute
Charitable Affiliations
Youville Centre Scholarship Provider

Youth Services Bureau, Young Women's Shelter

Ottawa Food Bank

Canada Day Sponsor for local community

Royal LePage Shelter Foundation

Ontario Realtors Care Foundation

Habitat for Humanity

Annual Sponsor to various local community initiatives
Testimonials

I asked Kent Browne to refer me to a strong and knowledgable Realtor team for the sale of my home and the purchase of my condo. I am very grateful he referred me to your team. Throughout the whirlwind of the last few weeks, your team has demonstrated superior customer service and knowledge in managing my condo purchase, the sale of my home, and referrals to an excellent lawyer, building inspector, and staging specialist.
• Karen

Working with Rachel was such an great experience. I knew she understood my needs and worked hard towards them. She stood up for my interests. I would definitely recommend her.
• Mark

With the Rachel Hammer Team we felt we were in good hands. We trusted that they were looking out for our best interests and were very happy with the results!
• Debbie & Richard
Join our team!
The rachelhammer.com real estate team is made up of dedicated professionals, focused on providing the highest quality real estate services in Ottawa. We strive to exceed our clients' expectations, and conduct ninety percent of our business based on referrals. We regularly give back to the community that has helped us thrive. If you are motivated, reliable, and want to work with our award-winning, nationally ranked team, contact us today!
Find out more
Francais ?
Je suis bilingue.
Buying a house can be stressful. In our case it was extremely difficult. Our child was in the hospital fighting a battle with cancer, we had 26 days to find a new home in a new city 5 hours away. We will forever be grateful to have made the choice to use Christina as our real estate agent. She went above and beyond what we needed. She drove across town looking at houses for us when we were unable to. She listened to us, truly seemed to understand what we wanted, and helped us find a home that suited our needs. I don't think you can find a more genuine, kind, trustworthy, knowledgeable real estate agent.
• Katie & J.P.